Est 1983 - ON PRES: Robin Low
| | | | | | | | | |
| --- | --- | --- | --- | --- | --- | --- | --- | --- |
| Run 581 | 30 April 2006 | The Doc and The Chamois - please park at the back of the hall | Fittleworth Village Hall | TQ012191 | | | | |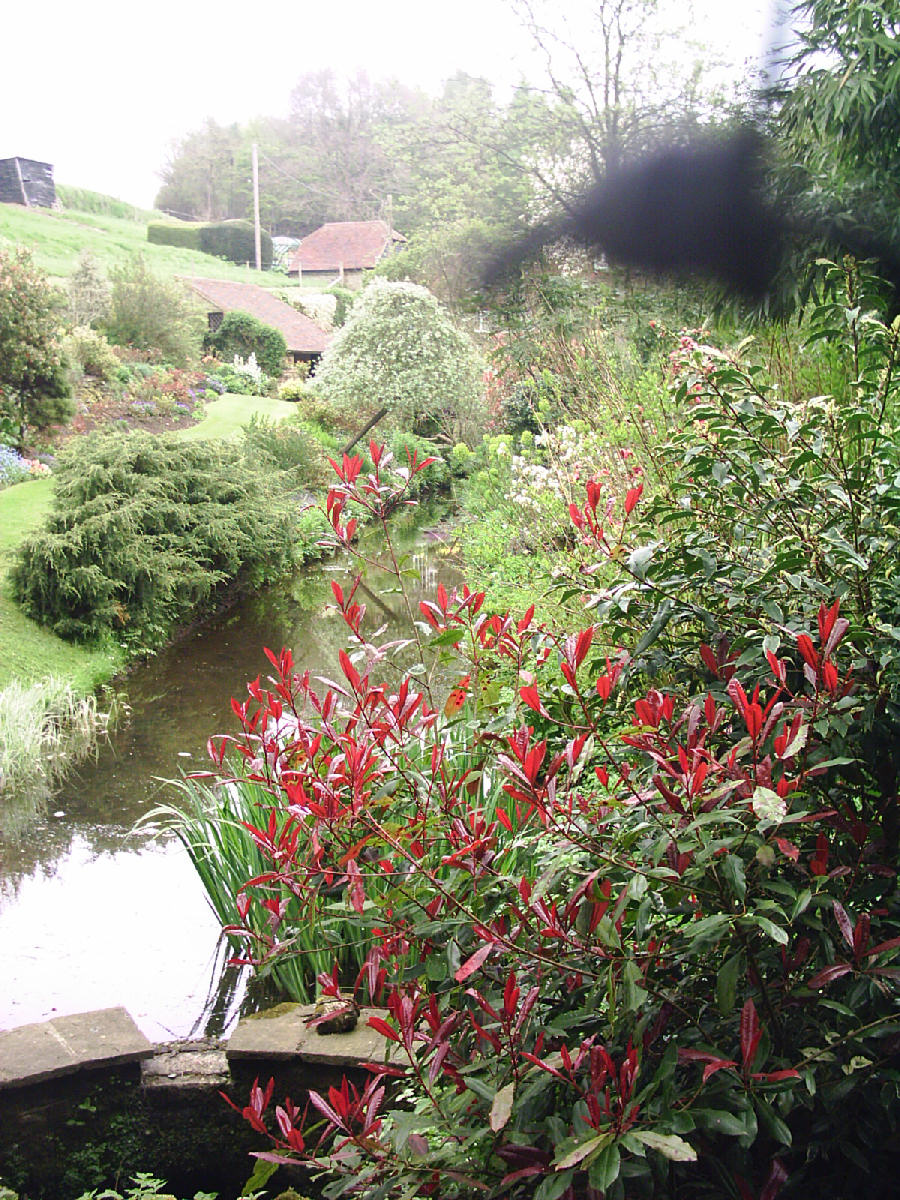 The day began with hashers driving up and down through Fittleworth looking for the village hall. It was found eventually by seeing The Chamois waving frantically and ushering us all into the car park where there was a hash sign - useful.
We gathered to be informed that this was a transgenerational hash with The Doc's granddaughter and friend assisting the more experienced trail layers and so we were to expect long falsies from these fit young things.
After the usual lies and preamble we were left to find the trail which took some considerable time but eventually we were off.
It did not take long to realise that the sabotage morons had been out removing flour (and in one case burying it with leaves) which obviously gives them great pleasure.
The trail jinked upwards into the woods with no really problematic hills but a few inclines designed to take the wind out of any unfit hasher.
Mussolini was well up in the lead as this was an old training ground for him (and I use the term training very loosely). There were to be three regroups we had been told as hashers are not yet able to cross roads by themselves. However it must be mentioned that the first and impromptu regroup was when we came upon a garden which looked as thought it had been thrown together in a mere... 20 years or so.
At first I was amazed at how many hashers were keen on gardening but then realised it was just an excuse for a breather. The Doc pushed us on and there we were looking for trails again. We had departed the wooded area and onto the fields and the word 'lost' had been bandied around a few times.
Still another regroup after a long run (well, long for hashers) and then across the big nasty road and into the woods again. By now the pack were getting ugly (even uglier than they usually are) as it was clear that 12 o'clock had come and gone.
But back in the woods they felt safer and the mood changed as we ran up and around the woods nearest to the chariots and the pack cheered up a bit.
Another regroup and across a big dangerous road with the hint that we were on our way home. We seemed to come to a building that we thought was somebody's house but turned out to be a scout hall and then around to the church. The trail was lost but that didn't stop Old Faithful and Mussolini heading for home and in the process they found some flour to justify their bolt for home.
So the pack tumbled back into the car park after 1 hour and 25 minutes still in fairly good spirits. Nominations were made by the JMs including one for Buster the dog for conduct unbecoming a hasher but the hashit went to the Eskimo for adding yet another layer of clothing but this time that layer was a London Marathon sweatshirt and she has never run it! That sealed her fate and the award was duly made. A great run by wily hares.

Humble Scribe.

on-on-on-on-on-on-on-on-on-on-on-on-on-on-on-on-on-on-on-on-on-on-on-on-on-on-on-on-on-on-on-on-on-on-on-on-on-on-on-on-on-on-on-on-on